50 years of experience, integrity, and success
Over 80,000 horses & ponies sold for over $200,000,000

2019 marks the 50th Anniversary of the Eastern Mid-Winter Sale. The first sale was held on a cold Saturday, at the Virginia State Fairgrounds in Richmond, Virginia. That inaugural sale was conducted by Bill & Betty Jennings' East Coast Sales. At the age of 14, Tim began his involvement in the horse auction industry. The sale, through the years, became an iconic part of the equine landscape on the East Coast.

1978 brought the birth of Professional Auction Services, owned by Tim Jennings and his brother Mike. The company grew to be the largest show horse auction company in North America with clients in every state, every Canadian province, and in 17 countries around the world.

Time changes everything, and in 2012, to stay relevant, SportHorseAuctions.com by SportHorseAuctions.com LLC, formerly, Professional Auction Services, pioneered the sale of horses through Internet Auctions. Taking an idea, that met many skeptics along the way, the husband and wife team of Tim and Cathy Jennings have now proven that Internet Horse Auctions are the way of the present and future.

We cordially invite you to participate in these revolutionary auctions, either by allowing us to market your horse or pony, or by registering to bid and find your next partner!

SportHorseAuctions.com LLC is a company backed by 41 years of auction experience and two lifetimes in the horse business.  
​    
Our mission is to provide marketing services to horse and pony owners and equestrian enthusiasts through Internet and Live Auctions for Sport Horses & Ponies at SportHorseAuctions.com.
​  
The industry's most experienced show horse auction managers, Tim and Cathy Jennings have managed more than 380 live horse auctions selling over 80,000 horses for $200,000,000. Our experience includes management of the Pony Finals Auction, the AQHA World Championship Show Super Sale and the All-American Quarter Horse Congress Super Sale. 
​   
SportHorseAuctions.com LLC pioneered internet auctions for equines and has produced 66 Internet Auctions since 2012 selling 1,000 + horses for more than $6,400,000. 
​   
The SportHorseAuctions.com LLC team produced one of the most successful online equine auctions ever held, the 2012 US Marshalls Service Auction of Assets of Rita Crundwell. The online auction offered 81 horses with gross sales of over $1,700,000 and handled over 700 registered bidders from around the world. The auction featured a high seller at $248,600*. The live auction portion of the Crundwell Dispersal featured a high seller of $852,500*.

*prices include buyer's premium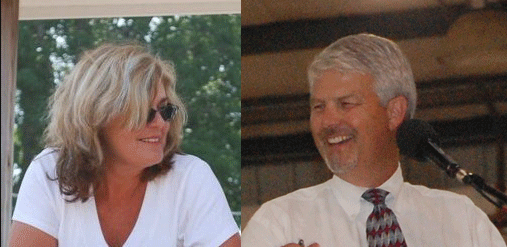 Cathy Jennings has spent her entire life in the Horse Industry. She grew up in Texas, and started with her first pony at 7 years old. She progressed to horses and showed in 4H and American Quarter Horse Association Shows. Cathy was on Championship Horse Judging teams, both 4H and Intercollegiate, at Texas A&M University, where she studied Animal Science.
As an amateur, Cathy trained and exhibited multiple Congress and World Champions and Reserve Champions in events such as the Congress Hunter Under Saddle Futurity, (clean sweep, open, limited open, non pro); World Champion Pleasure Driving, (amateur and junior) and Congress Reserve Champion Western Riding, (amateur and senior) Cathy supported her showing by finding and developing young prospects, diamonds in the rough, and selling them at a profit.
She discovered and helped orchestrated the career of World and Congress Champion, and leading sire, The Last Captive. 
Cathy advised the purchase of 2011 Congress Non Pro HUS Futurity winner, Lost in the Details as a yearling, and has selected numerous horses that have won at major shows around the country.  
 
Most recently Cathy has selected Thoroughbred broodmares for her family breeding operation in West Virginia. Cathy market breeds, and sells in such auction venues such as Keeneland and Fasig-Tipton. To date, almost every foal bred by Cathy and Tim that has raced is a winner, including PRINCESS CECILIA, multiple stakes winner. Cathy has sold, either herself or in partnerships, numerous weanlings and yearlings for 6 figure prices.
 
Cathy worked for Professional Auction Services from 1988- 2012 as a Consignors Representative, acting as a liaison between the seller and the auctioneer.
 
As an industry expert, Cathy has written several articles published in national publications.
 
Cathy was Site Manager for the US Marshall Service Court Ordered Auction of Assets of Rita Crundwell, managing a staff of approximately 40 people, caring for and preparing over 300 horses, including show horses, weanlings, yearlings, two year olds and broodmares for the auction.
 
Cathy works directly with Sellers, to help them with their listings. She offers suggestions for videos, and pictures and wording for their footnotes. Cathy helps sellers with their reserves, and works to help them get the maximum amount of money for their entries.